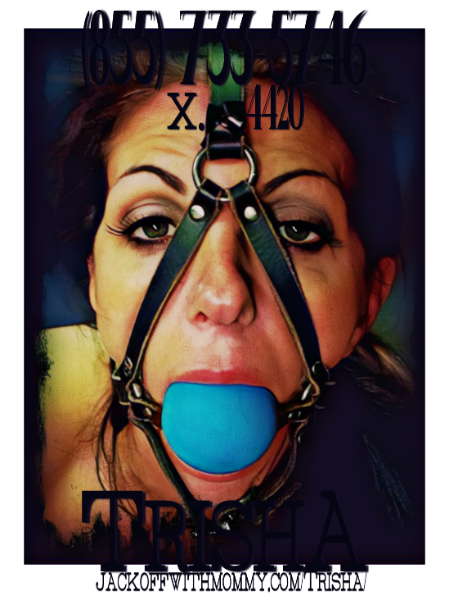 Yeah, a good phone sex whore will do anything you want but I don't understand the point of some of the things guys ask me to do.  I get how making a paid slut submit to your every demand and take a deep and hard dicking would be hot in person, but how does dominating me completely get you off over the phone?
For example, what's the point of having me put a ball gag in my mouth while we're dirty talking?  I mean, I'll totally do it if that's what you want.  All you're going to hear out of me after that is a bunch of "Hmm-mmph unh-mmm-uhhh-muhh mmmmph" and mumbles like that.  Is that what you want, you just want me to shut up and take it?  You want to know how loud I can scream around that ball as it's wedged in my maw, huh?  Okay, I get that.
What's your reasoning for making me tie myself up and try to hang myself by my bound hands from the top of my bedposts?  How am I even supposed to work the phone to talk to you?  I'm a phone sex mommy not a fucking magician!  How do you expect me to serve you when you tell me to bind myself and shut me up?  Oh, that's my problem, right?  I have to figure it out.  I see how you are and I think I'm starting to understand your kink.  What else do you want me to do, wait here until my family comes home to find me like this?  I can do that but you're going to have to stay on the line with me the entire time I wait.  That's how the game goes, right?