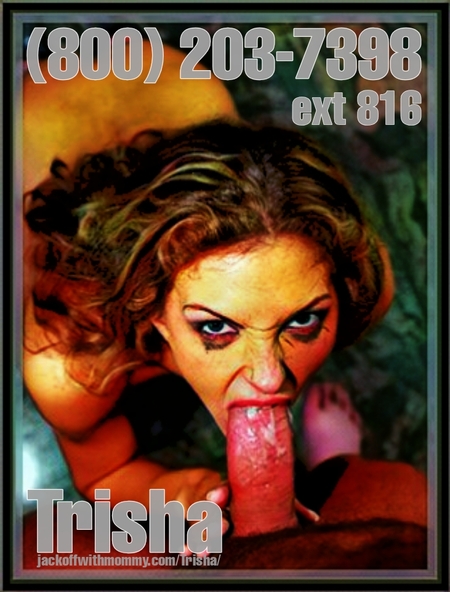 Have you ever seen a mommy sucking dick so ferociously that the bitch basically turns feral?  Well that was me last night.  I had the hunger and I had it bad.  I was laying in bed watching some homemade porn and I got myself a little overexcited.  I was drooling and salivating everywhere thinking about gulping down a giant goo spewer, so I decided that I need to troll for some rock hard schlong to satiate my hungry mouth.
Honestly, it didn't take long at all.  It never does for a slutty fuck snake sucker like me.  I put out an S.O.S. and within minutes there was a knock at my door.  I barely had the hot stud inside before I was on my knees whipping his incredible man meat out and wrapping my longing lips around that fat helmet head of his.  I pushed that pulsating prick deep into my mouth and down my thirsty throat until he was balls deep in my gob.  I stuck my tongue out to tickle his balls a bit and started throat fucking myself on his blue ribbon bone, getting it nice and sloppy with the syrupy spit from my eager esophagus.
I growled and gargled as he mutilated my mouth hole and tortured my tonsils.  Right before he blew his hot load all down my pipes, I squeezed his balls, yanked on them a bit and jammed my finger in his ass to make sure I made him shoot every single ounce of cum he had into my hungry gullet.
My horny mouth will do whatever it takes to wrap itself around a prized prick.  When I want it, I want it and I will get it.  I'm a mother fucking man meat eater!