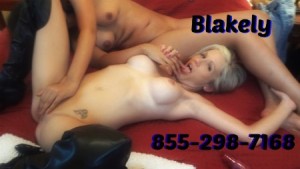 So rent is due and my sugar daddy is still out of town. A girl like me never worries though. I am one hot bitch with a fine ass and a tight little pussy so that right there leaves me sitting on a gold mine. My landlord was hounding me for the last couple of days for rent and frankly I just didn't want to have to fuck his old ass. But when push came to shove I finally agreed to work out a deal with him. Little did I know this whole deal was going to be a win/win for me. Turns out he too is a sugar daddy, he has to be pushing 70's and always has a trophy on his arm.
I came out and was blunt with him, asking what's it going to take for me to free myself of any rent debt. Thinking he was going to ask for a blow job or a sorry fuck he completely caught me off guard when he said I want you to lick my bitches pussy. He followed that up with I want to see her spray all over your face. Hmmmm I thought to myself. I can do this, not a problem at all!!
So he came over with a little hotties. Nice plump ass and gorgeous tits. The perfect size for me to suck into my mouth. I answered the door in nothing but my thigh high boots and took he by the hand…of course Mr. Roper (lol) himself followed behind. I sprawled her out on the bed next to my assortment of toys and dove face first into her glistening slit.Taking her clit into my mouth sucking it up and down just as if it were some cock. I could see out of the corner of my eye as he pulled his old limp dick out and started to stroke it. I reached for my pink vibrator, turned it on and slid it inside her tight little fuck hole while still sucking her meaty little clit between my lips.
She must have never had a good pussy licking, I could tell by the way she was arching her back
One final thrust up her little juice box while I was flicking her clit back and fourth with my warm wet tongue, sent her right over the edge as she squirted her cream all over my face.I could get used to this on the 1st of every month. I have to keep a roof over these babies heads. I'm just being a responsible Mommy.