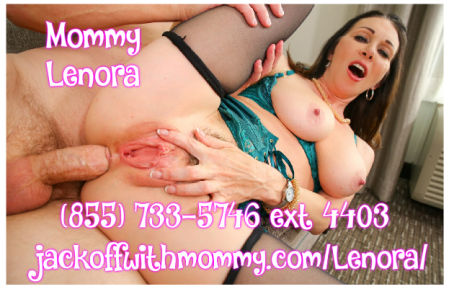 Lenora's New Sex Drive 
The older that I have gotten the hornier I have become. My Wet mommy pussy is always throbbing and dripping, and I cannot keep my hands off of it. 
Every single morning I wake up with my fingers deep inside my dripping wet cunt. Even though it seems I have cum in my sleep I want more. Before I even open my eyes I am grabbing my fat 10 inch purple dildo and shoving it inside me. I fuck my slutty little slit hard and fast cumming over and over again. I can not bring myself to stop until my bed is soaking wet and my pussy is sore. Seriously, sometimes I spend the entire day fucking myself. Taking turns sucking my cum off my toy gagging on it and banging my fuck hole. I need a young strong cock to scratch my itch whenever I need it. Think you can hang?