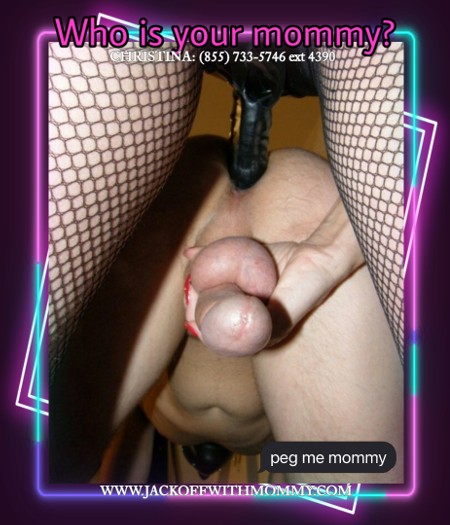 I am a Sissy mom and I might even be the reason why.. I couldn't help it!! I've always wanted a daughter but didn't manage to have any. So, I let his hair grow out and started buying him barbies and makeup.. I sort of groomed him into being the cock craving faggot he is. When he came to me about his woody, instead of telling him his peenie was for mommy's pussy hole I led him to my ass. He shot his first load inside of my asshole!
I wanted him to know what it was like to have his prostate massaged so I would have him watch porn with me while we self trained sucking on rubber dicks! As we would train I would tell him that he was never going to have sex with a woman, he was going to be a whore for cock.. Mommy's personal cum eating slut! I wanted him to follow in my footsteps… I taught him his man pussy could make him tons of money.. I wanted him to enjoy being used by men and accept that he was and still is nothing but a fuck toy, nothing but holes to be used. I started inviting men over to use and abuse all of his sissy holes.
I obviously had to prepare him for that day through Sissy maid training… I started using a strap on and having him use his hands to stroke while he sucked on my bulging rubber dick! He was finally ready for the world.. I started off by having one of my reg clients come over and jacked his big veiny dick into my sissy sluts mouth.. He dropped his jaw and took it deep! I wanted his first time anal stretching on a nice piece of meat. I was rooting for him, as he slid his virgin ass down a 10 inch stiff dick! I promised him if he took it like a champ he would have a nice box of treats left on his bed for him to enjoy.. My sissy fag has become an addict to pleasuring cocks.. he even brings men home from gay bars and we take turns slurping, fucking and draining their cocks! He did well as a first timer and he's only improved since. His faggetry makes my Mommy whore cunt soaking wet!