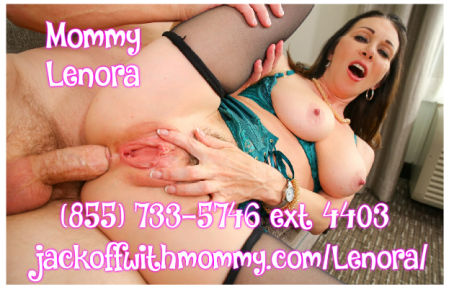 Lenora Is Dripping 
I always heard that for women the older you get the hornier you get. Yet, nothing could have prepared me for my Wet mommy pussy. 
To say that I want dick all the time would be a bit of an understatement. I can not get enough of having my tight fuckhole stretched out and rammed with a giant fucking cock. Of course, the bigger the better! The best thing about being this age though is that I do not even need foreplay to get wet. My cunt is dripping all the time. 
I want you to grab me roughly, and bend me over. Rip that wet thin fabric covering my snatch and shove that fat dick right in my warm wet hole. Deep, hard thrusts while you pull my hair forcing me to look back at you. Get a good grip on me so that you don't slip out. Feel me clench as you thrust, Cum for me deep inside of me.