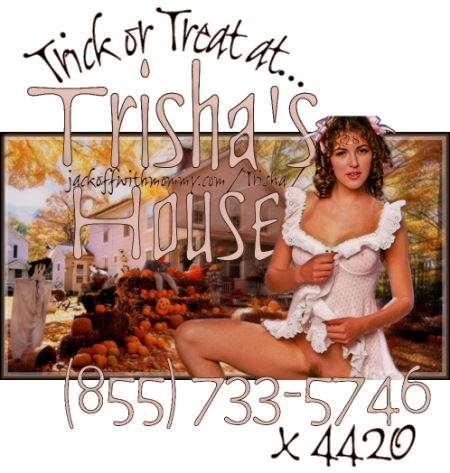 Halloween is my favorite holiday because, every year, my house is the one all of the trick-or-treaters come to for some jack off with mommy and daddy time.  My whole nasty neighborhood really gets into the spirit of things and goes all out with the decorations, but my place is the only one around with a special spot set up for all of the little ones to congregate and enjoy some of their candy while their parents and I enjoy some of their tiny little cocks and cunts.
The other families love to save my house for last and hit us up when they're done dashing up and down the neighborhood streets on their mad candy grab.  There's always some spiked punch for the brats, cider and beer for the adults, and a nice warm area in my garage where we can all get together and examine the night's haul.  My daughters and I love decorating for the occasion and making it feel really inviting for everyone.  Some of the little ones have never had anyone grope and grab their bits and pieces so setting the mood with the proper aesthetic is a must.  Spooky, not scary.  We don't want them associating the first time they have an orgasm at someone else's hands with monsters and ghouls.  That would be horrible!
Once everyone has a few drinks in them, all of the candy gets laid out in front of the trick-or-treaters and they go to town on it, then we go to town on them.  Every adult gets to pick their favorite little costumed treat to slide into their mouths or lick and suck on until they get all creamy and squirmy.  While all of the crotch goblins laugh and gobble down the delectable delights they were given, all of us grownups do the same, only we masturbate while we're doing it.  The best part is that the sugar rush those rugrats get keeps them going and going until they just crash.  That's when it gets really fun.  Tired of sucking a sleeping Spider-Man?  Munch on a snoozing Sally and give her great dreams before Christmas!
All of my neighbors love my place at Halloween, it just helps everyone wind down after a crazy night.  I like seeing all of the smiles on everyone's faces and knowing that I put them there.  Well, mostly me, anyway.  You should've seen how hard Shrek laughed when he looked over and saw his mommy sucking dick.  He had punch shooting out of his nose and splooge shooting out of his pre-prick at the same time!  It was hilarious!  Showing trick-or-treaters and their parents a good time is my fav and I can tell they really enjoy it, too.  I don't know why I've always liked Halloween, I'm not much of a candy lover.  I sure do have a sweet tooth, though.