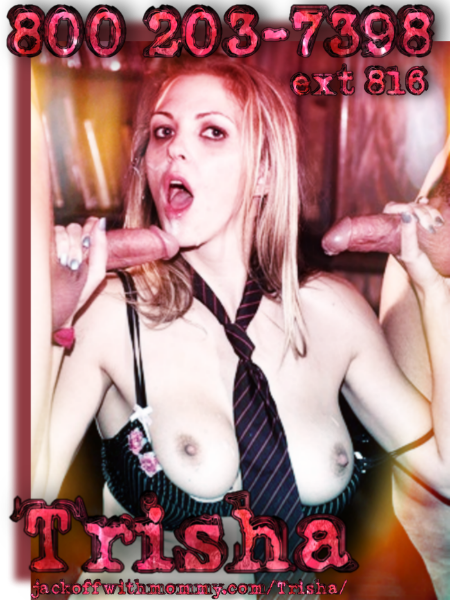 Do you know anyone who doesn't love to see a sexy mommy sucking dick like a champ?  If you do, I sure as shit hope you don't hang out with them!  Fucking prudes.  Just because I'm not a hot little cum guzzling teen anymore doesn't mean I don't love to suck on big dicks!  I am a fucking woman, for Christ's sake!
Today, I have a lunch date planned with a couple of my creamiest cocked coworkers.  They love it when I take a few minutes out of my break to batter my tonsils with their big ol' bully sticks.  Again, who wouldn't?!  Nothing helps a guy relax and breeze through the rest of his work day like blowing a load all over the HR lady's face.  It boosts morale and increases productivity in the penis packing pricks I please around noon, everyday.
I guess you could call it the ultimate team building exercise.  The guys who give my mouth a mid-day mangling and smear the makeup all over my face with a mixture of cum and spit are consistently the company's top performers.  Don't take my word for it, the proof is in their numbers.  And as long as their performance keeps improving due to my break time blowjobs, mommy's going to keep sucking that dick every damn work day.  Just doing my part.