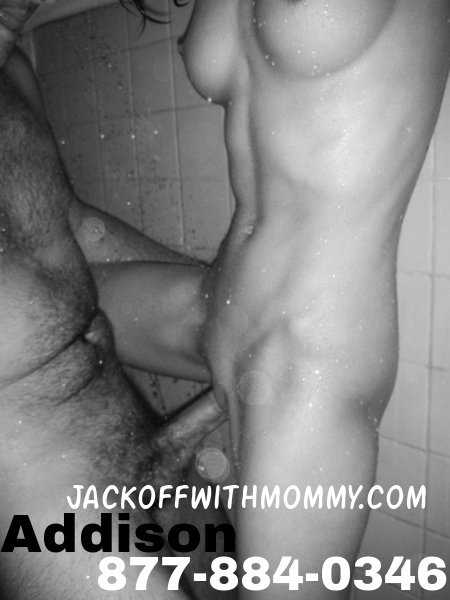 I am in the shower and I thought it would be a good alone moment for me to rub my hot wet pussy. I was busy fucking my pussy with my fingers and rubbing away at my clitty when I noticed my son was at the door way watching me be a very kinky dirty mommy.
He asked if he could get in the shower with me and take care of me like a good boy that I raised him to be. He had a huge boner that popped right out when his pants came off. He got in the shower and started licking away at my pussy. I was so wet!
He was eating my pussy out so good. I got on my hands and knees and craved to have his cock in my mouth. I started to suck him down my throat tasting every inch of his yummy wet cock. That pre cum leaking out of his cock hole tasted so good.
I am ready for that big cock to penetrate my pussy hole. I get in a good position so that he can fuck my mommy pussy in the shower and I can get his sticky cum.