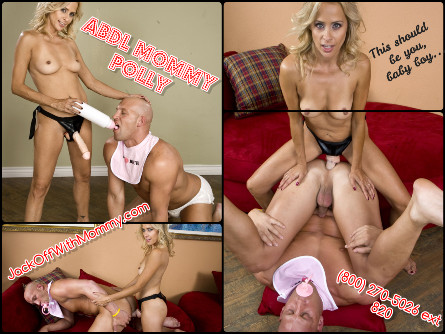 Come here baby boy, these tits were made for sucking. Mommy loves her little adult baby. But he knows I'm not like the other mommies. I'm so sweet and nurturing I take care of his every need. I make sure my baby boy always has a clean pamper on his little bottom, and a paci, bottle, or Mommy's own swollen and milky nipple in his mouth. I make sure he gets dressed up like my little sweet boy, and I take my time using him to take photos and make money off of. So many of Mommy's other clients love humiliating adult babies, and I sort of get off on it, too!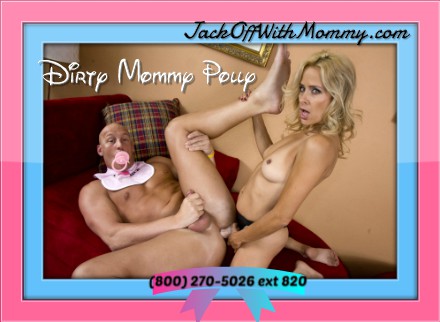 While I dress him up int he cutest little baby boy bonnest and a sexy adult diaper, I make sure my baby has a rattle and his paci too! Let's not forget that I have to get him ready to make this special movie with me. Mommy has her perverted PDaddy Adult Baby Rape Fantasy having degenerates to come over and film something special where Mommy dresses up and pegs her baby boy. I have to get his little poop chute all ready to take Mommy's massive strap on! I can only wish I had my own cock to penetrate that innocent little hole with!
He's going to thank me while I hurt him because I told him to, and his little pee pee is going to be rock hard inside that soft, cozy adult diaper! I'm going to make him so desperate to go pee pee in his diaper so I can make him have a humiliating bathroom pee emergency accident! Mommy is quite the fan of omorashi and wetting, and being able to degrate and humiliate my little adult baby boy Roger Thomas Martin is my favorite thing!