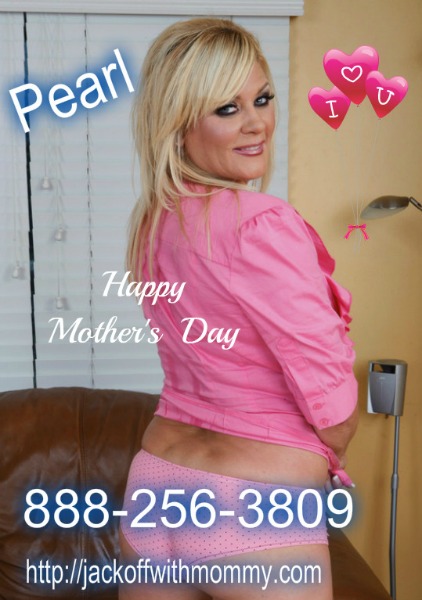 Happy Mother's Day.   It's time for your annual sissy parade. Let mom help you get all slutted up so we can expose your sissy ass to the public. Mother's Day is the perfect day to do it. All of the moms will be wearing their Sunday finest. It's time to roll on those silk thigh highs, put on your fancy panties and join the other women as we celebrate. I'll be honored to fix your make-up, sissy boy.
Raising cock pleasing sissy "daughters" is my favorite job as a mother. If your own mom doesn't accept you, run to me with open arms. I'll embrace you and train you to be the best. We'll tuck that little willie away in a thong and I'll teach you to flounce that ass. Then I'll break that boy-pussy in myself with a strap-on before I start you on real meat. Don't worry. I'll be easy and sweet unless you are an annoying whiny little bitch who needs some hardcore mommy ass kicking first.
You don't even have to be a sissy to come play with me. I'm an older woman but don't think for a moment that I will pass up some rock hard young cock. Mommy fantasies need to be thoroughly explored and role-played. If you ever had a crush on your stepmom or wondered what Mommy's pussy felt like…….It's time we had a talk, young man. This fine vintage cunt is aching for some boy batter . Make this a day for Mom to remember forever. I'm here with open arms and open legs. Forget candy. Mama wants cock!!!