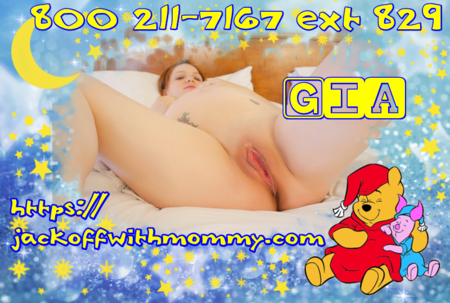 Once upon a time there was a slutty little breeding whore named Gia. She was the dirtiest little whore in all the land!
One day she met a boy and he seemed sad. She asked him what the problem was and he looked down at the floor and said, "Gia, I have a small penis and no one will fuck me and I will never be a real boy!"
Gia started to get all wet in her furry little kitty because she knew she was going to make him a real boy!
She reached down and started stroking his wood. She kept stroking it and stroking it but nothing was happening. Then she got an idea!
She bent over in front of the puny penis puppet and showed him her dripping wet kitty! He got so excited that his big nose grew bigger and bigger! This made our slutty breeding whore very excited and the young boy couldn't wait to burry his nose in her pussy!
She told him to come closer and when he did, she pinned him down and sat right on his face, forcing his giant nose deep in her ass!
His nose was buried so far in her ass as he licked and nibbled at her sweet young pussy! He wiggled and struggled beneath her as she smothered his face, grinding down on his nose!
Just then she heard a huge pop! She looked down and saw the biggest wood she had ever laid eyes on! He had built up so much pressure that his hard as oak fuck stick just popped right out!
Gia was so excited as she took ever inch of that carved rod into her swollen cunt. She squirted over and over again and the more she came, the bigger that log grew…..everyone knows wet wood swells!
And they fucked for hours happily ever after!
Join us next Sunday for Alladin's Magic Carpet Ride!