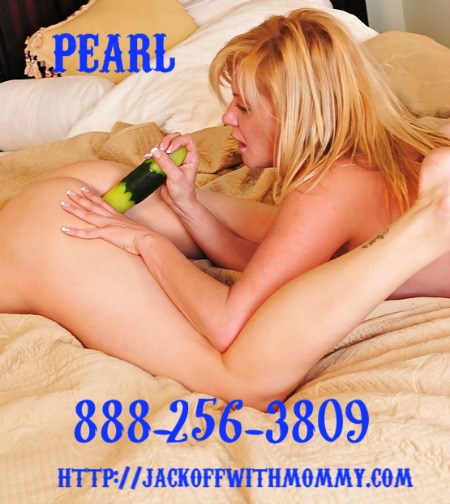 I'm ready to start your sissy training phone sex lessons. I've known since you were a boy that you were special. The way your sweet ass wiggled when you walked. The way you lisped your words. That little flounce when you were pissed. But it wasn't until my panties started disappearing that I figured out the truth. At first I thought you were just like your older brother, stealing them to jerk off into. But I snooped while you were at school and it blew my mind. In a small set of plastic drawers in the back of your closet, I found your secret stash.
It was filled with beautiful lingerie and panties. I recognized some as mine and some as your younger sister's. I had wondered what you spent your allowance on and now I knew. There was a box of makeup and Ebay receipts. My son was a sissy. OMG!!!  I snooped a little more and found one of my old vibrators. I put it to my nose and got a faint whiff of ass. I giggled to myself, thinking of you fucking yourself, wearing your panties. I quickly put everything away.
Tonight is ours, my sissy boy. Your sister is sleeping over at her friend's place. Your brother has another week of college. It will be just me and you tonight as I reveal what I know. Tonight we will start your transformation into the cock sucking sissy that you desperately want to be. Mommy has a big black strap-on and a wicked smile on her face. Your secret is safe with me.