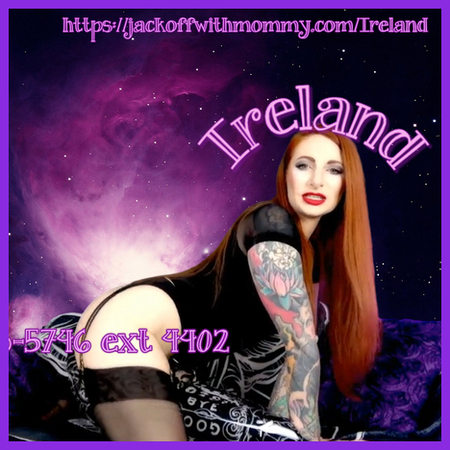 Sissy boy mommy Ireland is going to pimp out your pussy!  I'm your mommy and I'm here to make sure you're the most perfect sissy slut you can be. I'm going to dress you in the softest, silkiest, lacy panties and ensure your little clitty is tightly caged. Everyone will gasp when they see how cute my sissy slut looks in her pink dress and pretty face as if I had created my own little China doll.
I want you to adapt to the role perfectly, so I'm going to teach you everything there is to know about being a sissy breeding whore. There's no need to worry, I'm here to take you each step of the way. First, I will take you to a group of select men of my choosing, they will be ready and waiting for you. You will have to take on one cock at a time. Show each man what a filthy little whore you are! They will fuck your face so hard, all that pretty little make up will be smudged. I think you would look absolutely adorable!
I'm sure you'll become an expert slut in no time. After all, I'm not just teaching you how to be my little sissy slut, I'm teaching you how to be everyone's sissy slut. Once you're fully trained, you'll be able to take orders from any man. If it's humiliation, BDSM, or forced feminization men love, your sissy slutty training will turn you into a sex toy they can't resist.
Most sissies complain about how hard it is to be the perfect slut. That's where I come in. I will keep you on track with daily sissy lessons. We'll role play, talk about the kinds of humiliating attire and spicy punishments that make them weak in the knees. Before long, you'll just have to show off what you learn and they'll be obsessed. So, are you ready to answer your mommy's call and become the best sissy slut you can be? I think so!