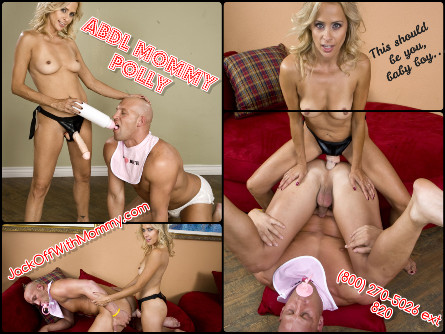 I'm a Mommy before even being a slut, and I have an obligation to train my sweethearts just right. Diapers are great, but being an adult baby diaper lover is getting old for me. I'm looking to step up my game as a Training Mommy, so it's time to do the last of our potty training. My big adult babes know damn well Mommy has no hesitation to let my heels, the only thing I'm wearing, click as I march to the bedroom and grab my beating belt. Bad boy babes get beat with this black belt for making messes that Mommy doesn't want to clean up!

I'm serious, there are never any dirty diapers allowed in this house! And now, I've taken those diapers away. All of my slutkins, both old adult babies and young cocks, will have to walk around bare ass naked in case of a few things.
1. In case I decide to dish out a bare bottom spank!!
2. In case I want to play with one of those sweetheart cocks.
3. Because it fucking humiliates them and I love it!

I don't need a reason to be a mean Mommy, but this potty training season is going to be rough on anyone who doesn't want to adapt. All my adult babies are going to become my slutty sissy slaves. But for today, we potty train Polly's way. With a fat cork screw ass plug, and a whistling sounding rod for those pathetic pee pees.