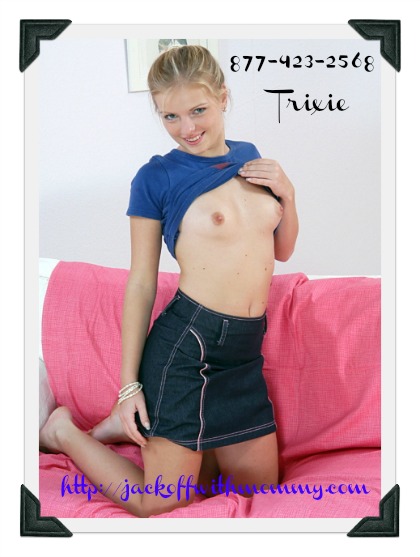 I have always known my mission is to get pregnant and be a breeding machine. What I like to do is make ads for guys or have guys I know come over. I already have my drawer of condoms prepared where I have poked holes in all of them and no one ever knows. This one guy in particular came over a couple nights ago. He was laying in my bed and and I got on top of him and we were kissing.
I pulled the condom out, I could tell he wanted to screw me. He took my shirt off and start biting at my nipples. I said "here put this on", he looked at me confused but I do pretend I am trying to avoid getting pregnant and in reality my mission is to get knocked up.
I pulled my white cotton panties which were moist to the side and he put the poked condom on, started to put it inside of me and deep. It felt really good, I made sure to ride him really hard and fast as to make him come. I could feel it ooze a little out of the condom and that made me smile. Hopefully in a few weeks my test will come out positive.