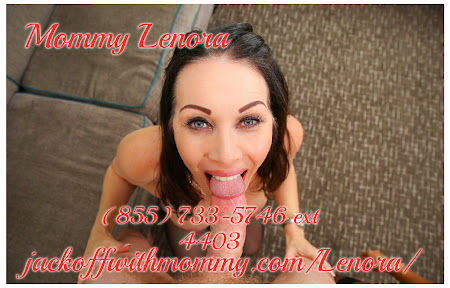 Mommy loves Cock. And nothing is hotter than Mommy sucking dick.
Maybe its because mommy gives the messiest blowjobs, The ones that make your eyes roll into the back of your head. Mommy really worships that cock and doesn't mind letting that slobber dribble down her chin as she looks up at you with her give it to me eyes.
Use mommy's mouth as a fuck toy and let all of your cum squirt into those hungry lips. Mommy loves eating your jizz and is always hungry and eager for more.
Stop wasting your dick juice on little girls that don't know how to take your hot loads and let mommy Lenora Take care of that hard cock.