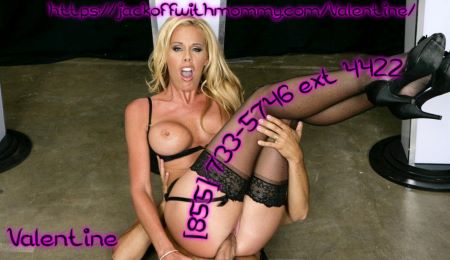 I am a naughty dirty Mommy whore, who can't wait to offer up this whore mommy pussy on a platter for you. I am yours and I know you have thought of all the naughty things you want to do. Mommy is your dream girl, the one you try to find. But baby boy the thing you need to realize is that you are mine.
This pretty pink hole is yours to use. I made your cock perfectly to fit in this tight, wet, fuck hole. So, I ask with the intensity of a mommy whore need to be fucked; "What are you waiting for baby? I want you to blow that load!" Grip your cock and jerk it, make it rock hard while you watch. Mommy is laying on her back legs spread wide as I rib my clit and take three fingers and slowly shove them deep inside.
I know you just want to fuck me, but mommy is going to tease you. Besides I'm giving you a lesson on patience and pleasing a woman like you always see me do. You've watched me fuck and get used many times before. Now it's your turn baby you don't have to stand and jack off at the door.  Now grip your cock slowly and stroke up and down that long shaft. Squeeze and tug it baby make it feel like it's your whore mommy's tight ass.
I love to see you jerking and you are taking lessons well. You listen to your mommy I guess you really want your prize. You are going to feel mommy's tight cunt but first devour me with your eyes. I'll be a good mommy whore for you, and you can fuck me for the rest of life. But since this is you first time baby lets slow down and enjoy the ride!