If there is one thing I can spot a mile away it would be a momma's boy and that would be you. I knew from the moment I saw you. You are a new junior executive straight out of college and a bit on the cocky side. You seem to think it is okay to talk down to the secretarial staff including myself who happens to be the executive secretary around here. So nothing makes me happier than when your boss lets you know you have screwed some reports up and that he has arranged for me to come in and teach you how our software works.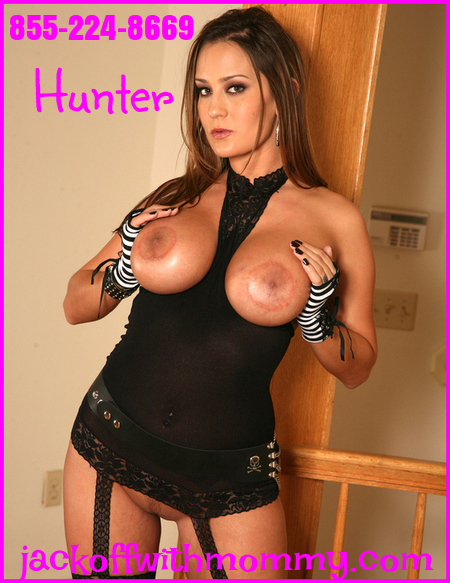 I knock on the door to your office and you tell me to come in. I immediately shut and lock the door behind me. You look a little concerned. I let you know that we are going to need total privacy. As I am taking off my navy blue pinstriped jacket, I tell you that I am well aware that you are a momma's boy and that you are to address me as Mommy Hunter. I tell you to strip and you hesitate. I pick up the ruler from your desk and ask you if you know what happens to bad boys. You reply with yes ma'am. Once you are naked I have you bend over your desk. I swat your ass a few times with the ruler and then I start rubbing it.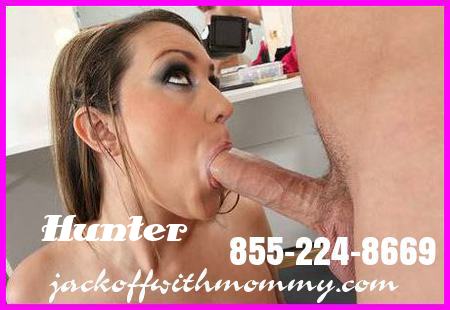 I reach my hand down in between your legs and grab your balls. I massage your balls and ask you if you are ready to be a good boy. You ecstatically reply with yes Mommy Hunter. I have you turn around and lay on your desk where I start kissing up and down the sides of your big hard cock. Mommy Hunter lets you know that she thinks you cannot focus on your work when your balls are full of cum. So she wants to help you drain every last drop of cum from them before we move on to the computer work. You are more than willing to have Mommy Hunter suck all of that white creamy cum from your big hard cock.