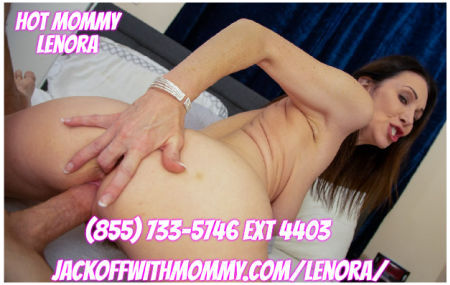 Lenora wants your cum
If there is anything that I know it's that MILFS are great for one thing. Being a Breeding whore. There is nothing I crave more than you filling me with your seed.
My biological clock is screaming at me. That means all I desire is big fat loads of hot cum inside my tight fucking cunt. There is nothing I won't do to get you to breed me. Fill me up with your sperm.
Can you picture my big tits getting even bigger as they fill with milk? My hips are spreading from your baby inside me. Hot pregnant sex with an insatiable kinky MILF who can not get enough of your cock letting loose inside of her. You can even nurse on those big full nipples as you fuck me. Letting that sweet milk fill your mouth while you fill my snatch. So come on and breed me. Give my twat a cream pie.