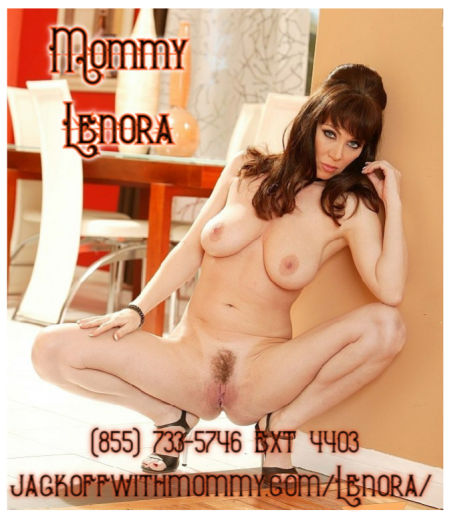 Mommy Lenora Give JOI 
 John found himself standing naked in front of me, in hand was a pocket pussy. I commanded him to lay on the bed and instructed him to grip the toy. He could not believe that he was about to Jack Off With Mommy Lenora. 
John felt a rush of pleasure as he began to move the toy back and forth along his length. I told him exactly where and how to move it and with each whisper, the pleasure increased.
John felt himself getting close to his limit, but I held him off until he was begging for release of his pent up cum. With each thrust of the vibrator, he felt an overwhelming sense of pleasure wash throughout his entire body until he finally exploded.
John laid there for a moment afterwards, savoring the afterglow of his experience. I smiled and fetched a warm towel to wipe him off before helping him to his feet. John gave me a hug, realizing that he had just experienced something unforgettable and with nobody but his hot MILF mom.