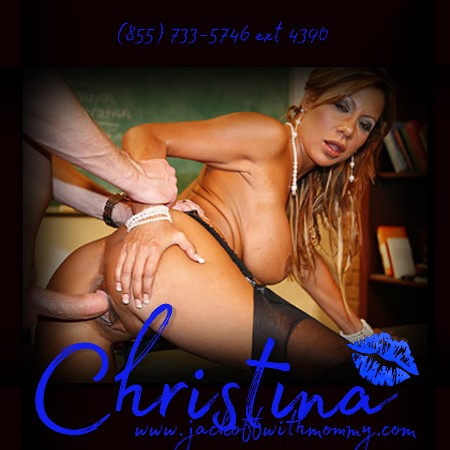 My son is a fucking gaming scrawny big dick dork! He smokes pot and jacks his cock off to a Mom with big tits constantly. I always hear him stroking his cock super loud to porn! One day, I fought with his dad and I was feeling lonely as heck, so I chose to take a peek in his room through the door knob. All I saw was a huge dick being stroked. It's so insane he came and he stayed hard and continued on cumming all over again.
One day, I came home from work early and he was in my bedroom fully naked stroking his dick to my used wet panties. I acted so shocked… I honestly didn't know what to do besides get on my knees and suck his dick as I wrapped my wet dirty Mommy whore panties around his balls. He was so horny, he grabbed me by my blouse and pulled me in for a very passionate mommy/son French kiss.
That is when I took my pants off and rode his dick with passion. I so needed his cock, because his dad is getting old and can no longer fuck me like he used too. I was honestly thinking about cheating on my marriage with my coworker but my son did save me from wrecking my entire life. I mean as long as I'm keeping it in the family that isn't considered cheating. right?
Now we fuck every night.. After we fuck I go and suck my husband off to show appreciation  for giving me a big horny hormonal cock that is ready to drill mommies pussy whenever she pleases. I love my family! I gave my son some of my Horny milf pictures to jack his cock off too.