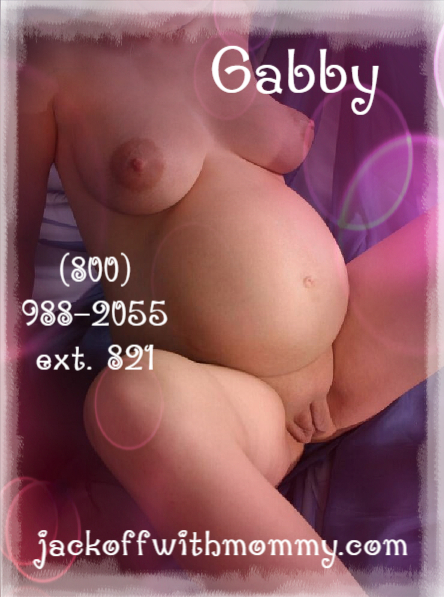 Johnny loves Preggo phone sex with a naughty dirty mommy!
He comes to me wearing his cute girly panties being mommy's little dicked baby boy.
He wants to pee in my mouth and drink from my big milky momma tits. Johnny is just as nasty as Mommy Gabby! I drink his small pee pee's golden nectar down like its soda.
Then he giggles and says "Mommy! I want to pee all over your big pregnant belly!" 
I tell him how absolutely filthy he is as he begins to spray me all over my tits and belly. He rubs it in like lotion and says he wants to ride my belly now. Dirty Johnny! Well that means he wants to get on top and pump , pump, pump mommies pregnant pussy!
So I let him slip and slide as I reached back as far as I possibly can and put a finger in his little boy butt! "Is it okay mommy if I give you my cummies!!??"  he squeals when he is almost there! Of course it is mommies little anty wearing pee boy! I am your preggo mommy whore after all!
Pump. Pump. Pump!