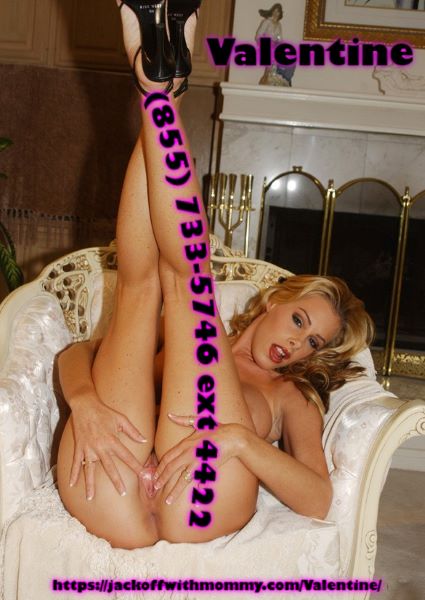 Oh, baby I know you have been wanting to make your Mom fantasies cum true! I see the way you look at me and the way your cock grows. You don't think I noticed you standing outside the door while I change, jerking your cock imagining mommy letting you use my tight, wet, whore mommy hole. To know you are watching turns me on baby and makes my pussy so fucking wet! I undress slowly making sure to bend over and give you a good view! That image is for your spank bank baby!
I get on my bed and spread my legs wide. You have the perfect view of this pretty pink pussy as I play with my it. I take three fingers and shove them deep down my throat gaging and making sure my fingers are sloppy wet! I rub my clit and moan as I shove those wet fingers deep in my cunt! I start ramming my pussy at the same pace you are jerking that rock-hard cock. I want to feel like you are fucking me! I rub and fuck myself fast and hard until you see me arch my back. My pussy squeezes my fingers and as I cum I scream out your name!
You fall forward and into the room cock in hand. There is no denying that you want me now! I smile as I pull you closer to the bed. "If you want mommy's pussy all you have to do is take it baby! I'm yours and I want to take care of all your needs!" your cock jumps and I knew you were mine I grip that cock and take it into my mouth. Use my whore mouth to jerk that cock and right when your ball shrivel and I know you are about to cum I shove that cock deep in my cunt. Breed me baby, fill my dirty mommy cunt! make me your cum dumpster and use me as you please baby. Mommy is here to take care of all your needs!