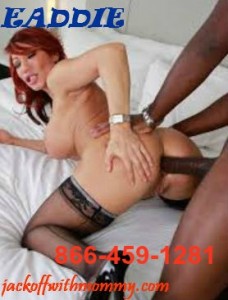 Just the other day one James one of my son's friends stopped by to have a talk with my son. But he was not home he had college class that morning. I could tell something was on his mind so I told him he could come in and wait. So he did I fixed us something to eat and drink. I could tell something was really on his mind but I did not know what that could be. So I just started talking to him asked how classes and works going. I knew he had not been around a lot he been working really long hours. I said you know I could help with what's on your mind. Being my son's best friend he knew he could talk to me about anything at all. After about 10 mins he said maybe you can help me. He said I have been dating this girl for 2 years now but she would not have sex with him all she would do is let him touch her on the outside of her clothes and he wanted to know how to get her to do more. I just laughed and said is that all it is?
Then I said I will help you out with this not sure if he knew what I was saying or not but I was willing to show him. I stood up and grabbed his hand and lead him up to my bedroom. We walked over to the bed where I sat down and pulled him close to me I unzip his pants and pulled out his cock and began sucking his cock, mmm I love being the one all my son's friend turn to when they need something. I could tell that he was loving every min of his cock being in my mouth. But we both knew that's was not all he wanted he wanted he wanted his cock in my hot milf pussy.
That's when I turned over and told him to fuck my tight ass and pussy with his hard cock. He pulled down my shorts and started to kiss my ass as it was up in the air waiting to be fuck. I could felt his tongue licking my ass wow it felt so good He gave me one the best rim jobs I have ever had It made my pussy dripping wet. He had a tongue ring and he would slip it all up in my ass wow he knew what he was doing. Once my ass was nice and wet he told me to place my face in the pillow so now one could hear me. I just know he wanted to fuck me nice and hard. He said hold on mommy I'm going to fuck you nice and hard just the way we both want it. I could tell he had been needing this for a while he pounded my ass hard then any had ever done before. He called me mommy over and over that really got us both working up. After about 45 mins of hard ass fucking, he pulled out and flipped me over and come all over my breast and face wow. I know he's needed this for a while then he said thank you mom and pulled up is pants and walk out of the. Now I bet there is something I could help you with also.