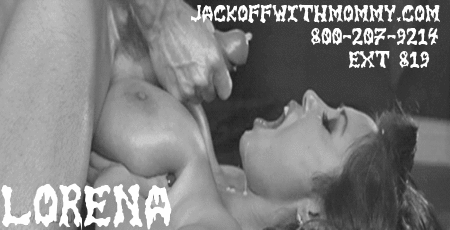 I'm always teaching the brats new techniques for being good little cock suckers.
I usually have them watch when Im giving head to a guy so they can learn and do what mommy does best, suck a cock! I go real slow and explain everything they are so little and still learning.
They want to be good little sluts and do as they are told. I have them sit criss cross and watch as I open my mouth and swallow a big black cock and I show them how to let their spit and drool work as lube to stroke the cock They are just eager beavers to learn.
Then I show them my suction technique for the tip of a pecker and how to really make that pop sound and pull the dick skin tight to get the momentum up. So much to learn I tell them.
They usually have their fingers jammed in their little bald cunnies too, those dirty skanks i swear! I also am showing them how to swallow all the spunk that comes out and not to miss a drip or drop and if I did I told them to come over and lick up what mommy missed.
Those little cum lappers go to town licking every last piece of crusty splooge that mommy might have missed. If they can just keep their fingers out of their twats! I caught my oldest sniffing her fingers afterwards, she's so detail oriented.
She's going to be mommy's best little cock sucker I know it!
I plan on having them mastering giving blowjobs soon they just aren't there yet,lucky for us I've got a steady stream of dick in and out the door all day plenty of ways to practice deep throating and swallowing jizz.