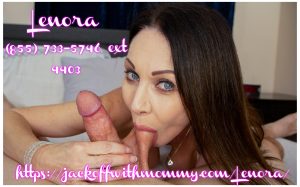 Lenora Goes To The Ghetto 
This year for Mother's Day I decided to give myself a very special present. I am the ultimate Mommy whore. What better way to celebrate being a dirty MILF than to go to the hood and play Mommy to some young hung black boys!
Putting on a crop t- shirt that says got milk across my big tits I headed downtown. I stopped when I saw a group of about 4 young men standing on the corner. Otherwise known as corner boy hustlers. Of course, they thought I was a customer, but really I had something for them. I smiled and told them I wanted them to run a train on me. 
We headed to an abandoned house and I got down on my knees pulling out their big black cocks one by one and taking each one into my mouth. Within minutes I had one in my ass, one in my snatch, one in my mouth and the last one in my hand, My kind of mothers day.