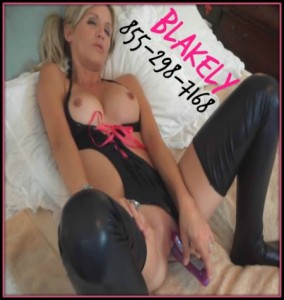 What a boring fucking night. So what do I do? I snort a line or two. Get myself all dressed up, tonight I stretched my latex thigh highs on and sprawled my happy little ass out on my bed. I began by fingering my tight little cunt. I must have had some blow residue on my hands because the next thing I knew my swollen little clit became numb hell for a minute I didn't even know I had a pussy.
Why not take advantage of this…so I busted out my biggest black rubber cock I had…about 12 inches ribbed with veins and started ramming my tight little snatch. Before I realized it I had juices dripping down over my sweet little asshole eventually leaving a wet puddle beneath me. This was feeling way to amazing and just about now my tiny tight back door was nice and wet. I reached over and grabbed for a slightly smaller dildo about 8 inches but a soft flexible cock. While having that big black cock hidden inside my pussy I slowly slid my other dick in my sweet MILF ass.
No problem at all my asshole sucked that rubber rod right in…inviting it all the way in. I was stuffed, both gaps just taking a pounding. It was all I could do to keep my rhythm making sure each hole equally got pounded. I was nearly bringing myself to the edge of cumming like a river all over these plastic cocks. I knew just what I needed. Freeing my hands of both cocks I attached my butterfly vibrating clip to my swollen clit. Switching it on to full force I went back to penetrating both my pussy and my ass. Thrown back into a self pleasuring frenzy it wasn't long until I was screaming out and squirting all over my plastic dongs.
I rolled over did another line….laid there for a minute trying to recoup and started all over again. Home alone or surrounded by dicks this MILF will always be flying high and taking it like a pro.