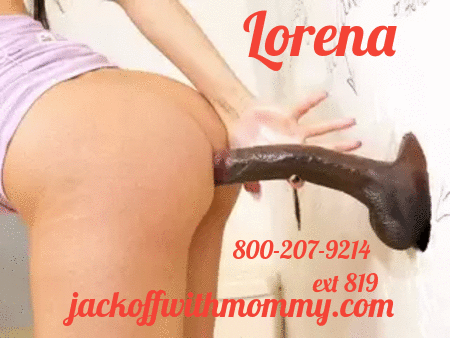 My son is in town for fleet week with his buddies and I wanted to do my part as a grateful american and fuck the shit out my kid and his fellow enlisted friends while they were in town for fleet week.
They all look so hot in their white uniforms and fresh hair cuts, my twat was aching for some young dude cock. The stamina those boys have! God damn, they ran a train on me for over 8  hours, I had them all strip and stroke their huge cocks and watch as first I got down on my knees and my boy slid his massive erection down my throat  and thrusted violently down is mommy whore's neck.
My drool and spit spilled out the sides of my mouth and i used it as lube as he face fucked me.  Next I felt a stiffy graze my inner thigh and then felt another dick pierce thru my soft pussy lips and deep inside my walls filling me up and stretching me out. Next I found myself on all fours with a dick deep throating me and I heard someone spit and then felt wetness near my ass and I felt a quick flash of pain as I was getting butt fucked hard by another one of my sons buddies.
Take it you fucking slut bitch he said, as I was getting fucked in the ass. I felt my clit being rubbed and my twat began to leak my mommy juices all over these cocks and It's then I  felt a fist inside my tight slit and i glazed the fuck out of it as it pounded my insides.
I got banged for hours and by the end I was covered in sticky jizz and my cunt was leaking sperm down  my legs along with asshole which was stretched out I thought to myself i'm not going to shit right  for a week but it's worth it to give these boys a good time and something to thing about as they jerk off the next couple weeks alone in their bunk.
I did my duty as an american I thought.