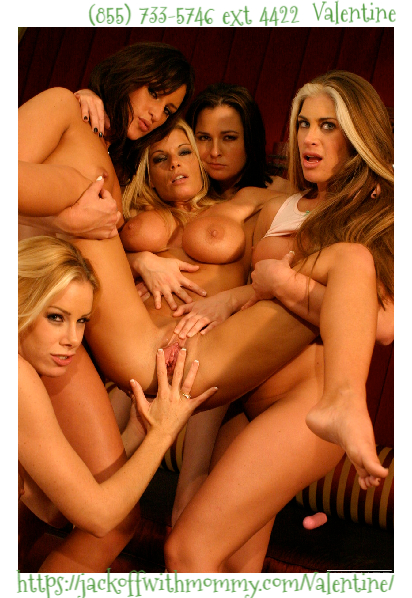 Horny milf pictures to stroke your cock too. Pulling your cock out, stroking the length as you look at these sexy, hot, and arousing pictures of me. Capturing the essence of my hopes, dreams, and sexual fantasies is always arousing. 
It must be remembered that every fantasy is one for the spank bank if it is good enough. Having not just one but four women, pleasuring me is obviously one for the spank bank. 
From time to time, I like to look at this picture and think of them, inserting fingers into my slick cunt. Lifting me. Carrying me to bed. By all means stroke your cock harder. 
Lying between all those sexy slutty women, tits pressing in on all sides. Fingers delving deeper into my cunt. Pulling it open. Fingers fucking my ass, my cunt, and sucking on those luscious plump tits. Just being among them, they are alongside of pressing in harder. 
Quickly getting me wetter. Making me moan harder. With this in mind for the four women surrounding me, is it any wonder how quickly I came.