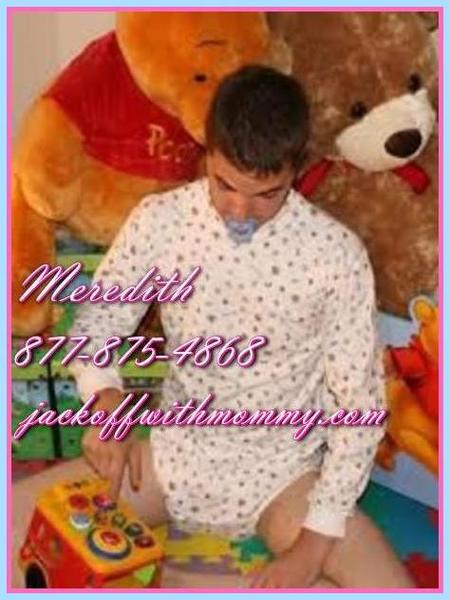 Babe and I were just hanging on the couch; he played with his little train while I read. He started to get fussy and it looked like it was bed time. I grabbed his hand and told him we could go read a story and then it was bedtime. He fussed a little until I told him to hop up on the changing table. He knew what that meant; his little cock would be getting some attention.
I unfastened his diaper and pulled it from under his butt. I turned to put it in the diaper genie and when I turned back around your little hand was on your big hard cock. I asked him if he wanted me to touch and he cooed and nodded. "Well, I guess it's time for my baby's first blow job." His cock bounced and got even harder. I put my lips on just the head and started to taste the precum. I sucked to get all the yummy oozing precum out and then swallowed him whole to his balls. My head bobbing up and down on his cock, hands exploring his balls and asshole that I have cleaned so many times. His cocked seemed to get even harder and he started to really fuss and then I knew why. I felt the pulsing and then he shot his cum down my throat. Some adult noises came from my baby as he shot spurt after spurt down my throat. For the rest of the day, even being woken from his nap my babe was happy and cooing all day.
Can I make you coo and smile all day too?