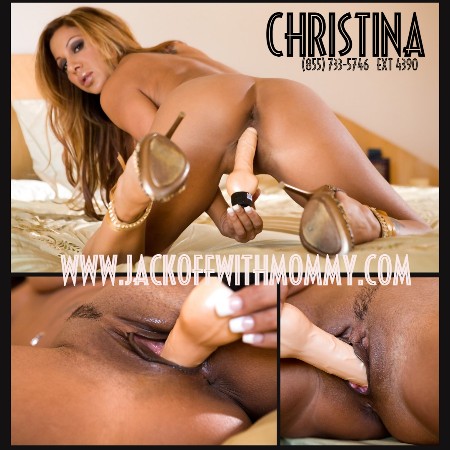 My son and his boys love playing video games.. They are a bunch of nerds who live for porn and smoking pot! One of his friends stopped by while my son was out fishing with his girlfriend.. I caught him in the bathroom jacking his cock with my used panties in his hand..
I was so shocked but totally turned on… he didn't even bother stopping when I caught him.. His dick was big, bigger than my husbands.. I took advantage of the fact that nobody was home and seduced him.. I waited in the gaming room for him to come in and catch me masturbating..
God, he took so long.. I patiently waited for that young cock to come and serve me. He came into the room and began sucking on my Wet mommy pussy.. I orgasmed so fucking hard all over his face and begged him to fuck me like a low down Mommy whore..
When he got through pounding my pussy, he forced me to my knees and stated I had fulfilled his Mom fantasies while jacking his cock off over my face.. He left a thick creamy load of cum all over me!