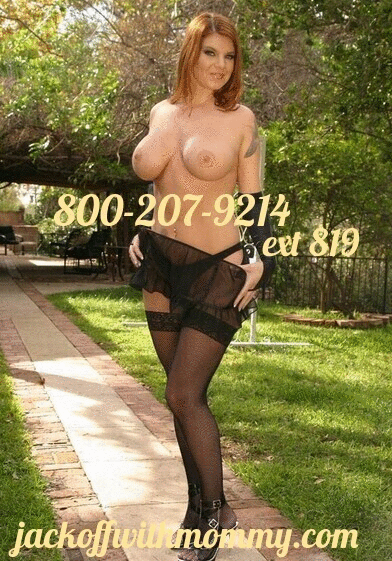 Cock sucking  mommy is ready to fuck anytime! I'm just the MILF who lives next door to you…I'm dick deprived by my husband and my cunt is always aching for some cock. Masturbating is my favorite pass time when I'm not getting railed by the horny chisled neighbor boy next door.  I usually rub my hot wet cunt 5-6 times a day keeping my g string sopping wet and clinging to my taint at all times. I can't keep my fingers out of my box , I'm just constantly fingering the fuck out my clit and furiously rubbing on my sticky crotch until I finally get off not matter how long it takes. But sometimes I just need to fuck there's nothing else that will satisfy me, that's when I put on my sluttiest skimpiest body clinging halter dress and make a  point to bend over pretending to fuck with the roses in my garden so the neighbor boy can see my pussy folds peaking out between my legs thru my panties when I bend over.
. One look at my bald lips and he's rushing over to rub his throbbing cock on my ass to show me he's ready. I usually take him into my bedroom and he will rip my panties of with his teeth while I'm greedily grabbing his stiff cock , stroking it while he exhales in anticipation of dipping it between my slit and feeling my hot creamy cunt . I always make him spread my legs wide open and get on to his knees and carefully and methodically lick all the letters of the alphabet into my welcoming pussy.
Once this horny milf  I'm able to get off and squirt my cum load all across his face, I let him have a turn with my taut hard body however he wants to fuck me. He usually wants to bone me from behind while he watches my ass bounce and jiggle up and down on his cock . He loves to give my silky-smooth ass a good hard smack as he fucks me. He's got so much stamina! I usually can't walk for a day after he 's done spearing me with his rock-hard dick. He gets off on the whole "older woman" thing …he loves to learn new things from me and I'm always willing to teach him. I'm just the slut next door who needs to get fucked and he takes total advantage of every opportunity he gets.