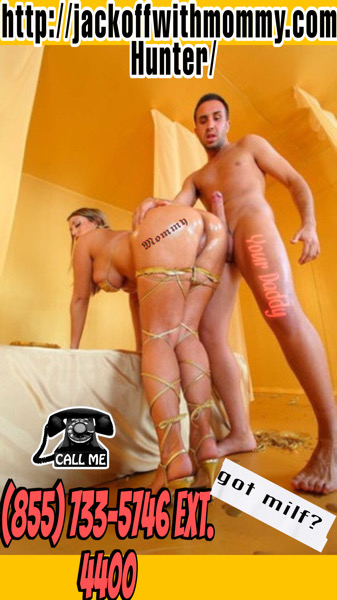 Phone sex whore is a name I love representing.  I love finding and getting new cock. Like the other night, I slipped out of the house unnoticed by anyone except Mr. Johnson himself who had been waiting patiently outside his window since he saw me earlier dressed provocatively in a short skirt and no panties underneath. I bent over to show him my mommy pussy so he knew to wait up for me tonight.
As soon as I got to him and entered his house,  Mr Johnson pinned me against it and kissed me passionately while reaching down my skirt and pulling off my panties himself roughly before pushing two fingers inside of me at once – claiming ownership over this naughty wife who belonged only to him tonight. His roughness excited rather than scared or repelled me because deep down inside, I loved being taken and made into a little mommy slut.
"Oh fuck yes!" I moaned into his mouth as he continued finger-fucking away mercilessly while grinding his hips against mine in anticipation for more.. "You're such a dirty old man,"  I whispered teasingly between gasps for air.   "But that's why I have been dying to fuck you"
I broke the kiss and turned around, bending over slightly so he could see my ass cheeks winking at him invitingly with my no panties to cover anything. "You like what you see?" I purred seductively as I ran one hand along the zipper of his jeans, tugging them down slowly revealing a massive cock that threatened to tear me apart if it weren't for all those years of practice taking big dicks from other big cocks around the neighborhood.
"Mmmmhmm," he grunted approvingly before grabbing hold of both sides of my head and pushing his thick shaft into mouth roughly; demanding oral pleasure which only made me want more.
As I sucked him off like it was my job, I felt myself getting wetter by the second, anticipating what was coming next. When he finally pulled out of my mouth after several long minutes spent savoring every inch, he roughly pushed me onto all fours on top of his bed before positioning himself behind me . I was ready and willing to take his big cock and couldn't wait to feel him inside me.
You be my Mr. Johnson and hope to feel you inside of me on my next fantasy… soon!