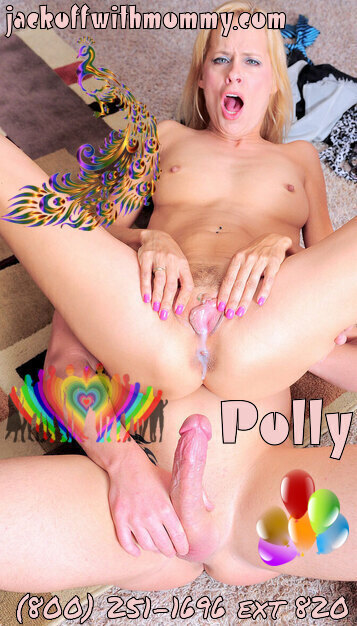 I may be a PMommy, but everyone seems to forgot my other passion in life. Deep down in my sweet French heart, I'm a breeding whore. My cunt has been empty of those sweet cream pies for far too long. I'm tired of watching my brats breed and play. It's time that Mommy Polly got used in that special way I love.
I'll call a hot stud of mine, and invite him over. Fuck wining and dining, I want to go straight to the sucking and fucking. I'll swallow every inch of his huge cock before he needs to slam it into my hot mommy pussy. My clit is pierced, so it feels even better than for a normal whore.
I'll ride him, bouncing and grinding until he fills my pussy up with hot baby gravy. I'll fuck him again and again and again until I'm sure he impregnated this filthy breeding whore.