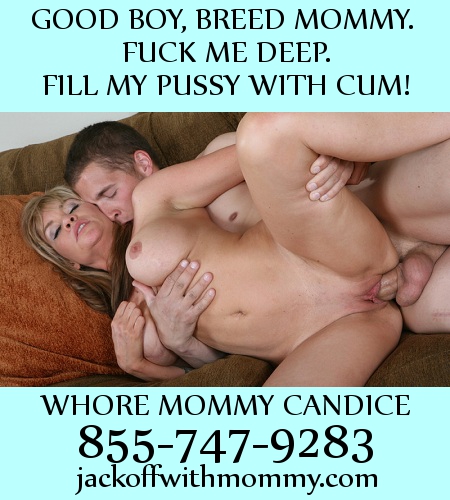 I always wanted to give you a little brother or sister. It wasn't fair that you were our only one but your daddy just wasn't up to the task. No matter how much we fucked it just wouldn't take.
So, I had a brilliant idea. Why don't you breed me?
I got a prescription for drugs to make me a super fertile breeding whore for you.
All I need you to do is take that big, hard, cock of yours and fuck mommy.
Fill me with all that fertile seed. Give me that sibling I've always wanted for you.
You know I love it. You're cock is so much better than your dads. He's never been able to make me cum like you do. You fill me up so much and I love feeling your cum shoot right at the entrance to my womb.
Mmmm… My pussy is dripping just thinking about it. I took one of those tests today and it says I'm ovulating, so you should come and fuck me over and over. Shoot your cum straight into my womb and make sure that you make mommy pregnant.