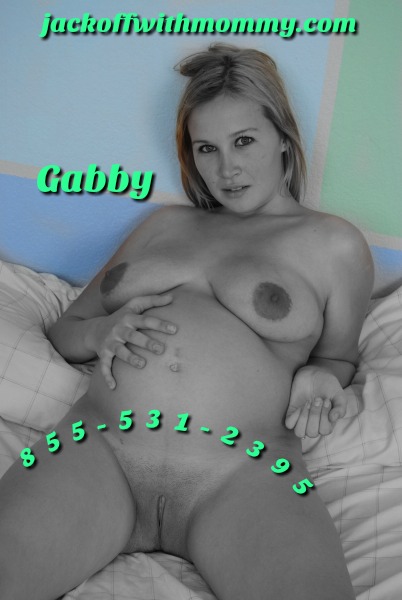 I love being pregnant.  I want to get pregnant as much as possible.  That means that you can consider me a breeding whore.  Having different cock in me makes me a very happy girl.  It can't just be any cock though, hell no.  It needs to be huge and beefy.  I like them long and thick.  A huge mushroom head, a full ball sack, and I really do not care about the color of the man who has such a cock.  Although, if they aren't Caucasian, then it makes me super horny and I can really get into the fucking.
My Husband told me that he wants me to stop after this one.  He is pleading with me to get a tubal ligation, but I refuse, it is my body, if I want to have little one after little one then that is my choice.  The best part of it all is, they are only ten months to one year apart.  It's like having a litter.  Ha!  I told my husband that he will just have to work harder.  It wouldn't be fair to make me work, being pregnant and all.
Tonight I have one of my favorite bulls coming over.  I am pretty sure the tiny tot that is growing inside me is his, but we won't know for sure until after they are born of course.  He stated that he hoped it wasn't his because he doesn't want to pay support.  I told him not to worry about it because I wasn't going to make him.  My husband makes more than enough for all  of us, and if there ever comes a time where he doesn't? He can always get a second job.  That  made my bull so fucking happy.  That's when he told me he would be over tonight. 
My husband already has my lingerie out, and will bathe me a little later, then he can watch as that big, fat, cock impales his wife's pussy again and again.  If he is a good boy, I might even let him clean me after I am done fucking.