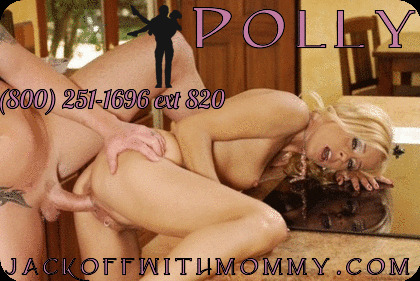 I'm a hot-as-fuck milf, that's for sure. I'm a mature woman, but I'm still in my prime to breed, you know. I had a fantastic fantasy this morning; You come in, baby, all hot and bothered for my sweet Mommy cunt. Your cock is hard as a rock, and you need to fuck something, someone, soon or you're likely to be overcome with madness.
I'm standing there, bent over my kitchen counter, washing dishes. That's enough of an invitation for you. You come up behind me, slipping a hand up my dress, and two fingers into my cunt. I moan on instinct, and it's seconds before my hot cunny is dripping down your fingers.
That's a sign for you; you slam your hard cock into me, fucking me mercilessly. One of your hands in my hair, one on my throat. You don't even care that my little ones are watching. In fact, I think it turns you on even more.
You're slamming me into the counter; I know I'll have bruises on my belly later. You're squeezing my throat, and I'm screaming as I cum all over you. My tight cunt milks your fat cock until you can't help yourself, and you explode deep inside of me. You lean over, until your lips are pressed against my ear. Your cock is still buried in me. You whisper throatily "I just put a baby in there. I bred you, you bitch." And then, you're gone. Who knows who you are, or where you went? All I know is three weeks later, I'm not feeling so hot, and the thought of having your baby makes my pussy soaked.