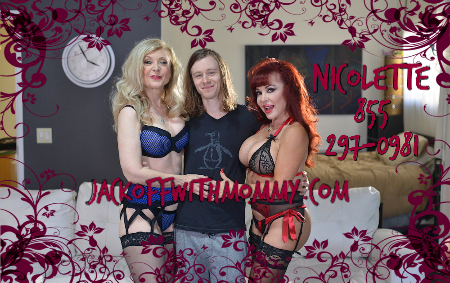 When you are a mommy whore, you know other mommy whores. Gloria has long been a friend of mine. She is a sexy therapist who years ago helped my oldest son with an erection issue he was having. She made house calls and was the hands-on kind of therapist. My son's issue was fixed in one session. She showed me how to milk his prostate to ensure he was getting properly drained too. I was new to incest back then. Now, I am married to a different man with another son she has not met. My youngest son is not having any problem. He just told me his fantasy was to have two super hot mature women at once, so I gave Gloria a call.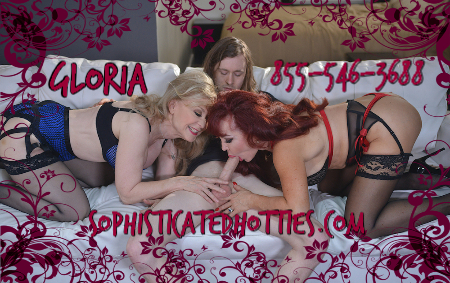 Gloria was happy to indulge my son's fantasy. I love kinky threesomes. Seriously, it was just as hot for this cock sucking mommy as it was for my son to have two mommies sucking his dick. When we were blowing his young cock, Gloria and I finger banged each other's cunts.  We are about the same age and we have equally high libidos. My son thought he died and went to heaven. While Gloria fucked his throbbing cock, I used the move she taught me so long ago. I slipped a finger up his ass and massaged his prostate. I wanted Gloria to have the biggest cum shot up her cunt from my boy. It was a pride thing. My son felt bad for a moment because he was moaning so loudly when he was inside her pussy. She was the first pussy he has had other than my wet mommy pussy. I told him to just let go and enjoy her. He used a few moves I showed him to make sure Gloria had a hard cum too.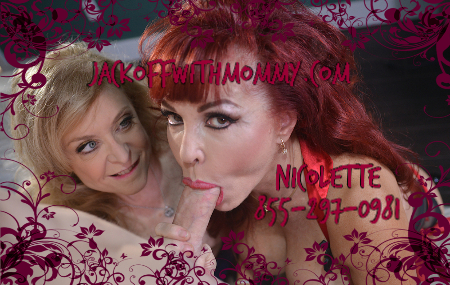 It was a hot encounter. I think I am going to have to make sure I give my son more threesomes with another hot mature babe.