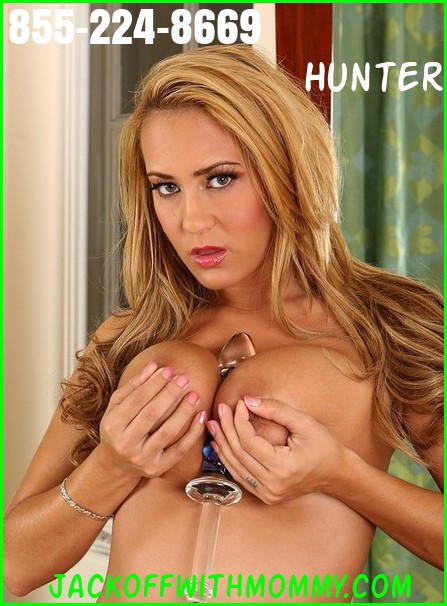 Mommy Hunter is a mom with big tits and a very naughty little boy. Mommy has been having problems with her dirty panties disappearing again. Mommy is almost positive that her little boy is taking her dirty panties to smell and jack off with. I ask you about my disappearing panties and you tell me that you didn't take them.
You told mommy you thought a ghost had taken them. So I searched my little boys room but I could not find any of my dirty panties. Since this mommy is not falling for your ghost story, I decided to purchase a nanny cam. I hid it in a stuffed toy that I set on top of your dresser. All mommy has to do now is wait. Mommy didn't have to wait long. Two days after installing the nanny cam I caught my little boy.
You had just gotten home. You told mommy that you were going to go upstairs and do your homework. When I heard your door close I opened up the software on my computer. What do I see. I see my little boy pulling my dirty panties out of his backpack. No wonder I couldn't find them. I see you putting them all in a pile on your floor and then you start rolling around on them. Picking them up and sniffing my dirty panties.
You even take a dark pink satin pair and put them on. You start stroking your big hard cock through mommy's dirty panties. Watching you masturbate in mommy's dirty panties is making mommy sexually aroused. Mommy can't help but to pull out her glass dildo and start fucking her hot wet pussy. Watching as you deeply inhale the smell of another one of my panties and then you blow your load inside my dark pink panties. Covering my pink satin panties in your warm creamy cum and mommy has it all on tape.